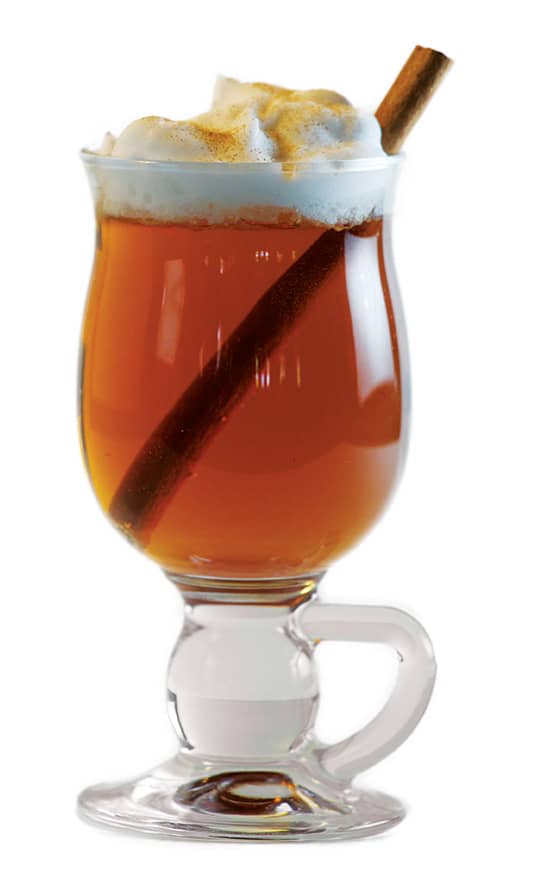 There's nothing that soothes the soul at the end of a hard day quite like a piping hot mug of your favorite apple cider. However, we at Mountain Cider Company understand that even the best cider can start tasting uninspired when you drink it all the time. That's why we've collected a series of hot apple cider recipes for you to experiment with. These mulled cider recipes use our apple cider concentrate as a base and combine it with a series of complementary ingredients and flavors. The result? A warming and tasty beverage to satisfy your cravings and keep you comfortable on even the chilliest evenings.
Our hot apple cider recipes create a cozy cup fit for a warm evening dessert, seasonal festivities, soothing reading accompaniment, or an after-work pick-me-up. There's a drink for any occasion and scenario. No matter how you enjoy your warm mug, all of our hot apple cider drinks deliver fruit-forward flavors and a rich dose of nostalgia. Each sip gives you a warm embrace, one that is both comforting and revitalizing.
Apple cider blends well with an array of tastes, but some of our favorite pairings include various teas, cinnamon, and classic syrups. There are so many ways to get creative with our apple cider concentrate. Our assortment of hot apple cider recipes explores a range of mixes that create unique combinations and experiences worth savoring on your own or with good company.
Our recipes give you a diverse selection to pour and explore. For a spiced delight, we've got a chai and cider blend, mixing two of the best flavor profiles into one. Our Vermonter will transport you to the Green Mountain State with a simple splash of maple syrup. To unwind and de-stress, our Apple Calmer Tea features everyone's favorite calming herb, chamomile, and its go-to partner, honey. If you're looking to get into the seasonal spirit, our Christmas Tree, Sweater Weather, and Holiday Cider options come with bountiful festive flavors. Not only do they smell and taste like their respective seasons, but these festive drinks also enhance and embody autumnal and holiday aesthetics. Curling up with a hot mug has never looked or tasted better.
Among our mix of fancy hot apple cider brews, we've also added in our recommended original blend, featuring the best water-to-concentrate ratio. Sometimes, nothing can top the originals. Between the comforts of familiarity and the cozy natural essence of a simple spiced mixture, classics always find a way back to our hearts.
We're constantly collecting new hot apple cider recipes for you to try. After all, there are numerous formulas and ingredients to play around with. Come back often to see what you can make next!