Wholesale Apple Cider Concentrate
The Secret Weapon of Coffee Shops and Specialty Food Stores Everywhere
Spiced apple cider is a fantastic addition to beverage menus and baked goods alike. The aroma creates instant nostalgia, and the flavor warms the heart and soul. The only problem is that fresh apple cider can be tough to find, hard to work with, and quick to spoil. Powdered ciders aren't even worth mentioning. This is where wholesale apple cider concentrate from the Mountain Cider Company comes in. Our bulk cider concentrate can be used to create signature drinks at your coffee shop, or provide the base for sweet and savory sauces. The best part—there is no worry of spoilage, availability, or ingredient list shame. Our wholesale apple cider concentrate gives you the relief of having a REAL cider that is easy to use and your customers will love. Order our apple cider liquid concentrate for your business today!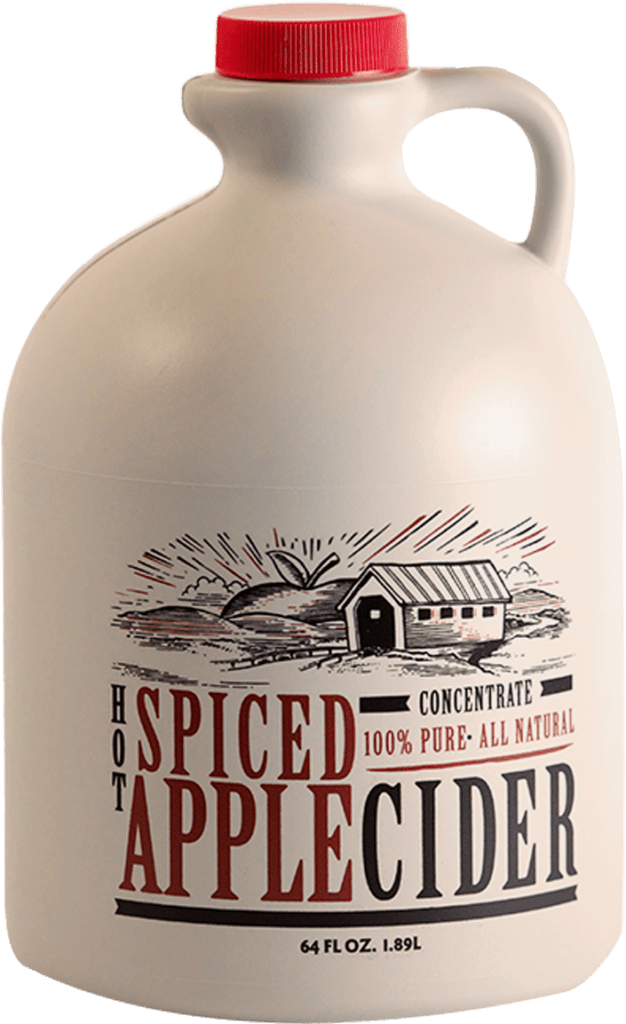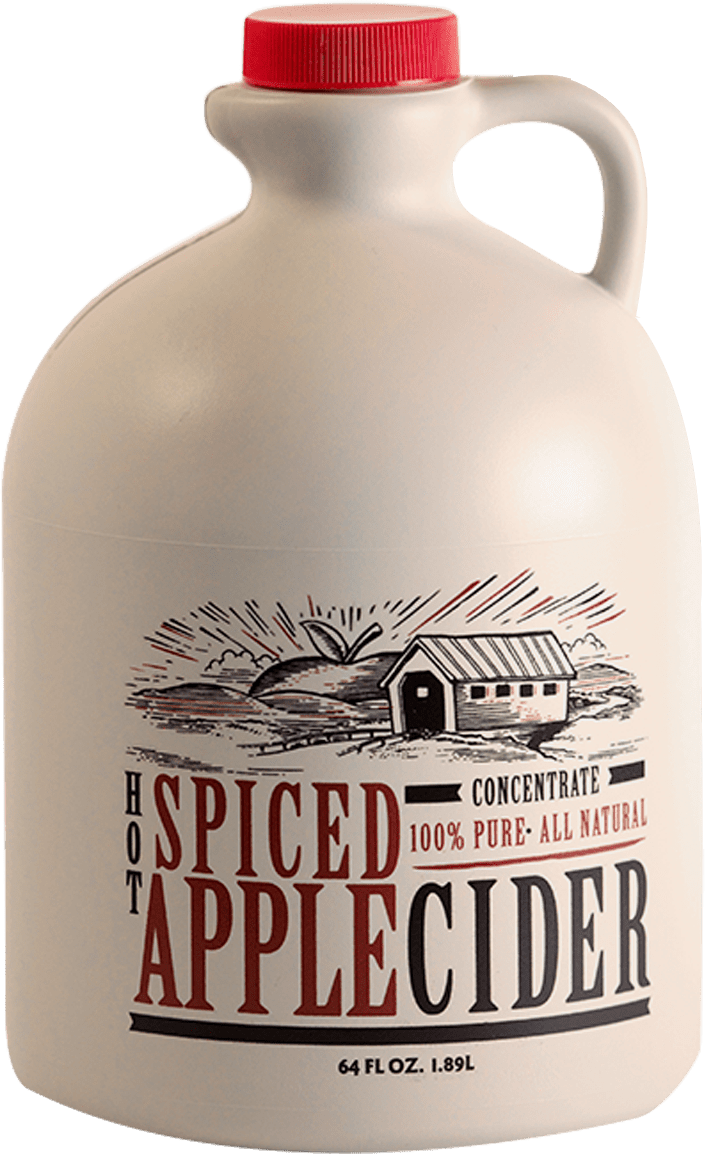 Getting the Most out of Cider Season
With the help of our wholesale apple cider concentrate, you can appease your customers in several ways. We guarantee a quality product in every jug so that all you need to worry about is what new recipe to wow them with next.
Most folks start looking for spiced cider products during the fall and winter (although some diehards enjoy it year round). To get the most bang for your buck, start promoting your cider offerings in the Fall. People will begin asking for hot cider on that first chilly day of the year. Highlighting cider drinks as specials, putting up a counter sign and table tents, or even advertising can be used to get the word out. These promotional materials should not only bring awareness to the avid cider drinker but might also help convert a few nostalgic coffee drinkers.
Rather than just handing over a basic cup of cider, it helps to add some ambiance to the preparation. Using the steam wand on an espresso machine to churn the cider will not only make it frothier and release its aroma, but it will also make the drink more special for the customer.  Another nice touch is to top the mug with a dollop of whipped cream and a cinnamon stick.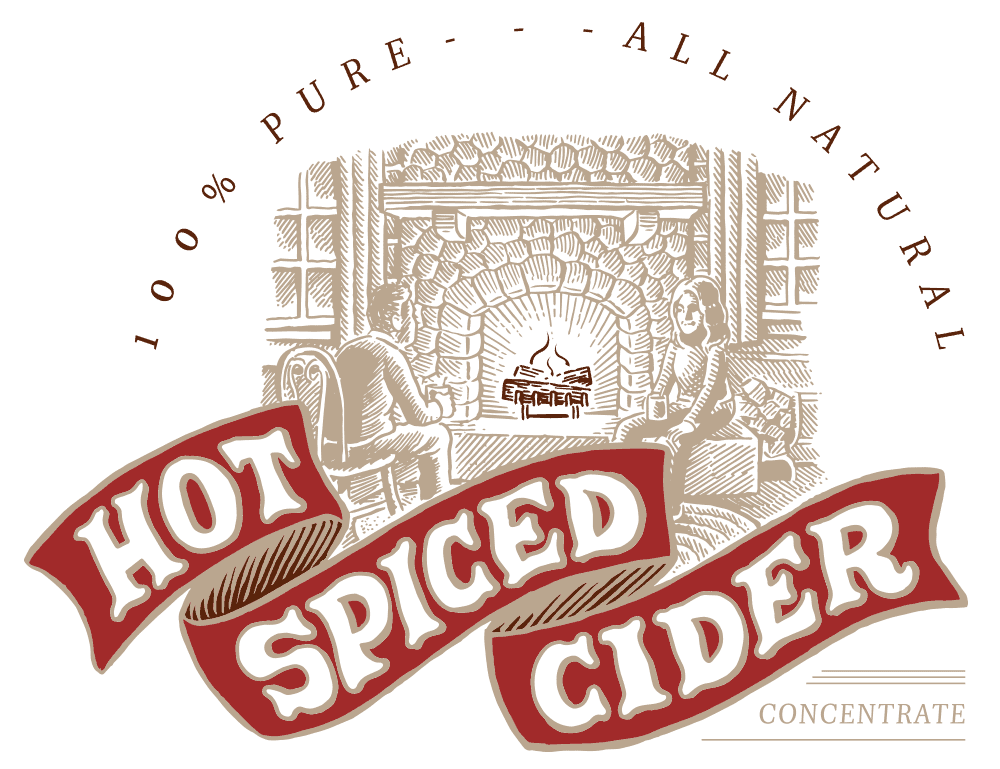 By creating signature drinks you can differentiate yourself from the other games in town. Adding orange rind, ginger, or any other final touches of your choice, can create real excitement. Take a look at our Recipes page for more great ideas.
Aside from our 64 oz. food service jug, we offer a retail-friendly 16 oz. size. It makes a great stocking stuffer!
Cider goes very well with scones, pies, pastries, and other baked goods. As long as you're offering a cider special, why not also offer a "cider and slice of pumpkin pie" special? Did we mention our wholesale apple cider concentrate also makes a great sugar substitute and flavoring for baked goods?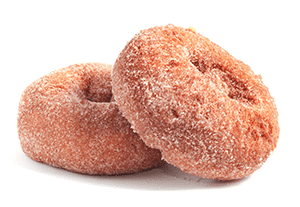 Hot and spiced wholesale apple cider concentrate from the Mountain Cider Company is real cider that has been boiled down and mixed with a traditional blend of mulling spices. Our 64 oz. jug has the power to make 4 gallons of the world's most delicious hot spiced cider. The best part… it has a shelf life of two years without needing to be refrigerated, even after it's been opened! It takes the worry out of serving cider, so you can spend more time focusing on your customers.